Sharing and Learning Workshop and Retreat
---
Women living with HIV attended this overnight retreat to learn more about BCC3 research and share their research priorities
Details
The Sharing and Learning Workshop and Retreat took place at Loon Lake on September 8-9, 2023 and 18 women living with HIV where in attendance. This included women from the Lower Mainland as well as women from other regions in BC: Prince George and the Interior.
---
Retreat Summary
As soon as we arrived on the first day, we were treated to a tour of the Loon Lake grounds, followed by an ice-breaking activity that set the tone for a weekend of connection and learning.
Day one was packed with enlightening presentations and discussions on Menopause and Cellular Aging. The Cellular Aging session, in particular, was so captivating that telomeres became a hot topic during lunchtime conversations! The rest of the day featured an open discussion about the future directions of BCC3, creative art activities, and canoeing. As the day turned into evening, attendees had the chance to showcase their unique style during the "Be Yourself Show," which unexpectedly transformed into a lively dance party, providing a perfect conclusion to the night.
Overnight guests woke up to a rejuvenating stretching and meditation session setting a serene tone for the day. After a hearty breakfast, the final presentation on chronic pain sparked yet another engaging discussion. The retreat then came to a close with a closing led by an Elder.
We extend our heartfelt gratitude to all the incredible women living with HIV who not only signed up but actively participated throughout the weekend. A special thank you goes out to our dedicated staff, whose hard work and commitment made this Knowledge Translation event possible. This is just the beginning!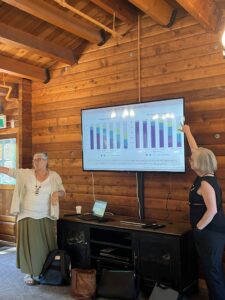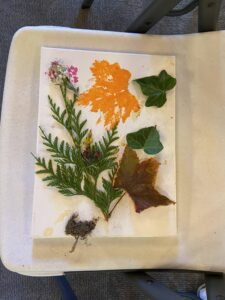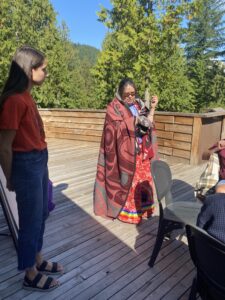 Participant Feedback: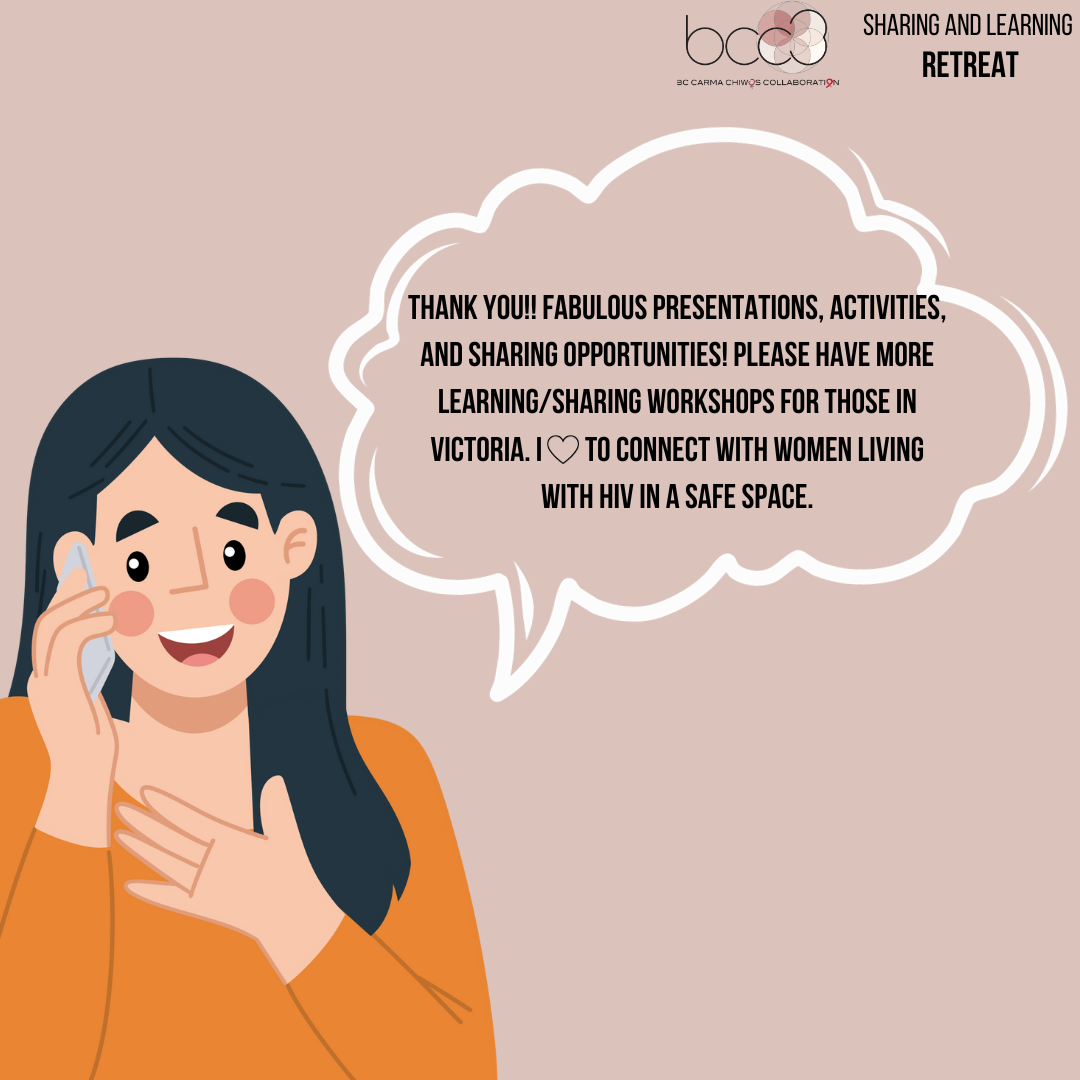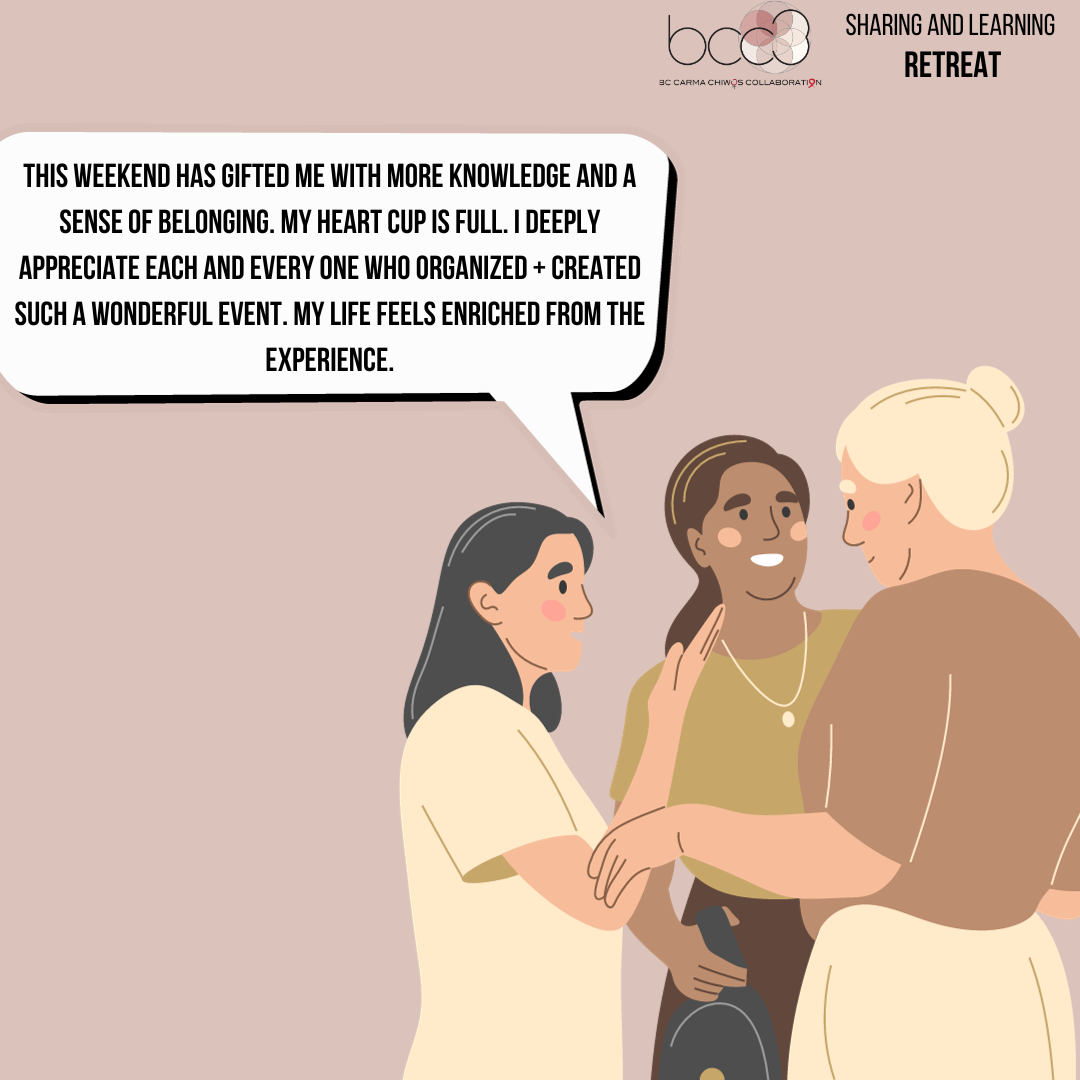 We are a research team of women living with HIV, community, clinicians, and academics based in British Columbia, Canada, and we seek to better understand healthy aging in women+ living with HIV!
.