Research Tea Party with Vancouver Friends for Life
---
Women living with HIV, community researchers, and academic researchers came together to talk about research on healthy aging in women living with HIV..
Details
The Research Tea Party took place at the Vancouver Friends for Life House on March 10th, 2022 from 10am to 12pm.
---
Tea Party Summary
We started our event with a beautiful and grounding opening outside led by Debbie Cardinal who helped us to start this gathering in a good way. Debbie then helped to smudge each participant and showed led us through making medicine ties. We then headed inside to watch the premier of the two inaugural BCC3 study videos: "Journey Through the BCC3 Study" and "Exploring the Cote Lab". We then had a meaningful and informative discussion about methods for improving the BCC3 videos, ideas for future videos, and overall study improvement. These important conversations were accompanied by delicious high tea-style refreshments!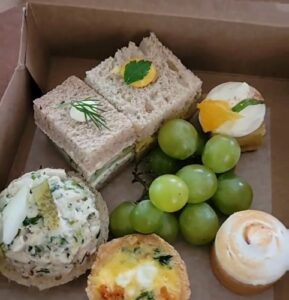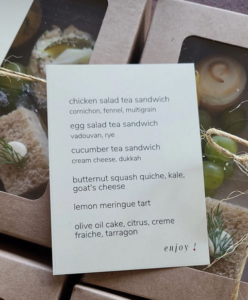 We are a research team of women living with HIV, community, clinicians, and academics based in British Columbia, Canada, and we seek to better understand healthy aging in women+ living with HIV!
.